Industry Overview 
International business is an approach to trade and management in a global context. Remote internships in this domain, combined with relevant post-secondary coursework, can lead to roles in international business development, international retail operations, information systems management, and strategic planning. Expertise in international business can also lead to a range of career paths such as financial analysis, industrial development, or imports and exports. It's a lively field of academic research, and there are also roles for policy analysts in government and the organizations that advise them. Non-profits and NGOs may also consult or employ international business experts.
The following sections will cover what a remote internship in international business involves, skills you should emphasize in your applications, and the qualities or personal traits that are well aligned with this vertical. We'll take a peek at current postings and consider the long-term possibilities of this career path.
Your Remote Business Internship
All kinds of settings can provide the opportunity for a remote international business internship. Your skills in identifying the needs and challenges of helping an organization run smoothly as it navigates the boundaries between countries will be put to good use as you learn about daily operations in real time. You may find yourself learning about how companies interact with the government on matters of policy and regulations, for example when new laws are developed for new technologies. Some organizations have permanent offices in Washington or other national capitals to keep track of, and sometimes influence, policy developments. Alternatively, NGOs and entities such as the United Nations approach international business from a position of advocacy. 
For example, a consulting and development firm that helps individuals, businesses, governments, and non-profits create socially and environmentally responsible practices and policies is looking for remote interns for 2021. The role would focus on international affairs, relations and development, and involve research and analysis of topics relevant to West African countries. The goal would be to find out how to best provide consultancy services in each area and support the health of the business community. An e-commerce platform operating worldwide seeks remote interns to help synthesize business objectives with community outreach initiatives. Part of the work would be researching policy issues while building and managing internal tracking and reporting systems. 
If you find a remote internship focussing on business operations, for example in a tech company, you might help out with process, planning, tracking, measurement and team health. You would work together with product design and UX teams and apply metrics to reveal best practices and ways to refine productivity and workflow. Stakeholders and team members could find new ways to improve operations based on your findings. 
For a remote international business internship with a focus on business analysis at a management consulting firm, you could find yourself working alongside professional consultants while building your own relationships with clients. You would gather and analyze information, formulate and test hypotheses, develop and communicate your recommendations. You might present the results of your analysis to the client management team and pitch in to help them implement your recommendations.
Remote business development interns, for example at an organization that contributes to health, social and environmental policy and international development, could help perform market research and drive pipeline development. You could help compile, analyze and report business development performance metrics, or work with proposal and capture managers to help with task coordination, section development, data collection, and reviews.  
For a remote business administration internship, for example at a large horticultural grower, you could help evaluate and execute the company's global long-term growth strategy, assist management on cross-functional special project workstreams, and catalyze action through strategic and long-range business planning and performance management. You might help financial planning and analysis teams assess competitors' positions, market conditions, and macro-economic factors to prepare strategic plans for the future.
Is this Industry Right for Me?
A career in business, which in light of globalization almost always has an international aspect, is a good place for someone who is ambitious, interested in money, and enjoys working in teams. According to a 2019 U.S. Bureau of Labor and Statistics assessment, jobs in business and financial operations in the United States are expected to grow 5% through 2029. The median annual wage of $69,820 is well above the overall national average of $39,810. Abilities well suited to this vertical include leadership, time management, organizational and problem-solving skills, networking, public speaking, decision-making and negotiation. Don't worry if you don't have all of the above! Everyone has areas where they do better than others. A business education, including your remote international business internship, starts with a broad introduction, and as you progress you will gradually zero in on what interests you the most.
Coursework leading up to a remote internship may focus on local and global economies, and how companies in various sectors of the economy function. You'll learn about economics, for example from the micro and macro perspectives. Microeconomics is the study, mainly, of supply and demand, and the way individuals and companies behave, while macroeconomics looks at the broader interplay of global economies, inflation, interest, and foreign exchange rates. You can learn mathematical applications and statistical methods specific to business, as well as business-specific technologies. Operations, management, supply chain management, and government financial policies could all figure into your journey into the complex world of international business. 
As job site Glassdoor points out, recruiters looking to fill full-time entry-level roles favor applicants with internship experience in addition to relevant education. A remote international business internship will not only deepen your understanding of the concepts you've gleaned in your coursework and help you decide on a specialization, but also increase your chances of finding employment once you graduate. You'll benefit from the added insight of new peers, colleagues and mentors who may even point you toward new opportunities in the future.
How  do I get one?
Most remote international business internships favor applicants with at least some formal business training. It helps if you can demonstrate experience, coursework or interest in the organization's particular field. The posting for the role will specify which skills you'll need, and it's best to respond and apply only to the ones you know you can do. According to the National Center for Education Statistics, more degrees in business were conferred between 2017 and 2019 than in any other major. With so many people interested in this popular major, you can expect to find degree programs available through a wide range of institutions, from online schools and community colleges to exclusive ivy league schools. 
You can also look for MOOCs and other free online courses, for example through platforms such as edX.org, Coursera.org, MIT Open Courseware, and Udacity.com.
Regardless of the source of your learning, the basic concepts of business are available to anyone. If you can grasp them enough to understand what the recruiters are looking for and make a convincing argument for your abilities in your application materials, you can get a remote internship.
Your Resume and Cover Letter
Use your resume and cover letter to accentuate your strengths and skills, especially those pertinent to each posting. Describe your coursework and any work or volunteer experience that helped you learn about business. What have you shown an affinity for in terms of business fundamentals? If you have a particular knack for leadership, management, or handling financial statements, don't be afraid to sing your own praises. You can list your specialties in bullet form on your resume and elaborate a little with an anecdote or two in your cover letter. No one expects you to be an expert at this level, so refrain from embellishments and just be honest about what you can do.  
If you can, mention your level of familiarity with process improvement methodologies such as Six Sigma, lean management, and process mapping. Online courses in Six Sigma run for roughly $1000 and can be accessed through edX.org as well as many continuing education programs at colleges and universities. Kaizen can be learned through their corporate website, with prices available upon request. There are a number of free resources about BPM (Business Process Management) available on bpm.com. BPM uses a number of methods and metrics to evaluate and improve, according to the website, "the scope of interrelated business activities which holistically cooperate to fulfill a business objective." You can get an introduction to lean manufacturing and lean production for free at leanproduction.com. 
Even if you've already gone over the above and other concepts at school, it may be helpful to look into other resources for new angles or to refresh your understanding. Remember that anything you mention in your application materials may come up as a subject of conversation at the interview stage.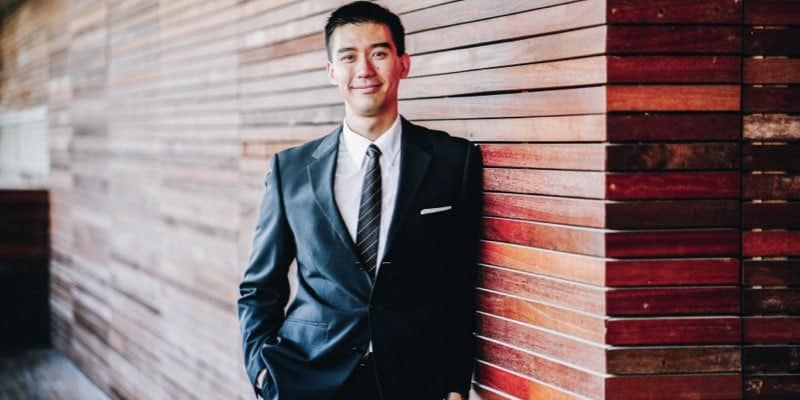 Interview
Your remote international business internship interview will likely include basic questions about your background, strengths and weaknesses, along with questions specific to the role and work environment. You can expect old standbys such as "tell me about yourself" and "talk about how you overcame a difficulty you once faced," as well as questions about what drew you to the specific role or company. There may also be a technical interview in which you are presented with a case study, financial problem, or other challenge designed to test your competence. An interviewee at a global retailer was asked to solve a mathematics problem on the spot, followed by a case analysis problem about pricing strategies, market saturation, market expansion, leasing production costs, merchandising allocation, and supply chain strategies. 
If your remote international business internship is focussed on the role of business analyst, there are a few common questions you can expect, according to staffing and recruitment firm, Robert Half. You might need to describe the key strengths of a business analyst, your approach to projects, and your preferred business intelligence tools or systems. The interviewer might test your awareness of terminology with a question about SDD — the system design document that serves as a middle step between business users and developers. There might be questions about diagrams and flowcharts, and how you would respond to changes to requirements.
You should therefore be ready to answer quite specific questions about how you would perform in your role including what steps you would take in approaching each task and what tools you would use in a given situation. It's almost like an exam with a professor you've never met! Brush up on class notes and read up on issues relevant to the organization to prepare. 
Where Do I Apply?
Look for internship opportunities through your department coordinator or your school's career center. There may be an internship program tailor-made to your abilities. Check postings at CareerUp, LinkedIn, Indeed, Glassdoor, and for start-ups, AngelList. Ask professors and other students about remote internship possibilities and check with a few of your dream organizations. A polite email of inquiry could lead to an opportunity.
What Happens after my Internship?
After completing your education and one or two remote internships, you will find yourself equipped with an impressive set of skills. Not only will you have a strong foundation in basic business principles, but you'll also know how to help your organization manage its international activities. You may have focussed on finance, management or marketing. You know how to evaluate risks and opportunities, or you can analyze large sets of complex and unstructured data. Your communication skills are sharp and adaptable, and you may be particularly capable at negotiation, diplomacy, networking, or public speaking. You're highly attuned to the global community, understand international politics and trade regulations, and can navigate relationships with a high degree of cultural sensitivity. Depending on your interests, you will likely have a lot of options in terms of employment. 
If you're interested in climbing the ranks and increasing your credentials, you may opt for graduate studies, such as an MBA or MIB. Some international business students develop an interest in the stock market and train to become brokers or traders, while others may gravitate towards accounting or law. When deciding between a Master of International Business (MIB) and a Master of Business Administration (MBA), we advise that you consider your age and work experience. MBA programs typically require at least a year of work experience, while the MIB has no work experience requirement. MBA students are therefore usually older, on average, than MIB students. The typical MBA student is around 31 while the average age of MIB students is 24. You'll likely need to complete more credits to earn an MBA, which means more electives. Both degrees may include an internship as a capstone project. 
Salary Expectations
According to Glassdoor, the average base annual salary for international business careers is $65,937. Salaries are higher in accounting, banking, and government positions.  
Careers related to international business include international trade specialist (average annual salary: $77,523); product manager (average annual salary: $108,992); economist (average salary $110,444); import/export coordinator ($44,714); marketing manager ($65,834); foreign exchange trader ($75,680).
What Happens if it Isn't for Me?
If you decide that a career in international business isn't for you after all, and you aren't sure what to do next, you may have more options than you think. Try and identify which aspect of your education or internship experience appealed to you the most. It might be hard to do at first, but if you break down your various tasks and assignments you may be able to figure out some small thing that made you want to continue. Was it tracking and analyzing data, writing up reports, giving presentations, or maybe even keeping teams of people on track to accomplish a common goal? Were you perhaps more comfortable working independently, sifting through large amounts of information? Is there some problem or phenomenon that caught your attention that could turn into a graduate project? It might be worth it to find out, even if it means backtracking to take courses under a whole new discipline. You could also return to electives or extra-curricular activities you've enjoyed for clues about where your real interests lie. Even if you veer off in an entirely new direction, your experience and understanding of the way business works will serve you well. You may not realize it, but you've already proven your ability to grasp highly complex concepts, which bodes well for your future efforts in any endeavor.