ADD ADVENTURE TO

YOUR INTERNSHIP

ADD ADVENTURE

TO YOUR

INTERNSHIP
Join a CareerUp Campus to merge an all-inclusive travel experience with your internship. Network, sightsee, and experience all that your new home has to offer while being part of a community of like-minded young professionals.
An immense and diverse City, New York has something to offer everyone who visits.
Join us for a bustling experience you're sure never to forget.
WHY Live in NEW YORK for the summer?
A wide range of cultures, personalities, and beliefs lend New York an energy that births some of the most innovative ideas of our time.
A City with energy like no other: the 24/7 hustle and bustle make it one of the most dynamic and unique places to live in.
The most financially powerful city in the world and home to the renowned Wall street financial district.
Chicago is the third largest city in the US but number one when it comes to friendliness and outdoor beauty with its 600 parks and 19 miles of lakefront bicycle paths.
Why live in Chicago for the summer?
Frequently voted the best large city in the US with its incredible diversity, endless outdoor experiences and vibrant museums.
Food: the City that has it all. Home to some of the best restaurants in the world with new venues opening every week. Food diversity is one of its defining attractions.
Friendlieness. You're bound to make friends in Chicago. The innate warmth and welcomeness of the residents will make you feel at home instantly.
INTERNSHIP + TRAVEL
WHAT'S INCLUDED
Internship Program
Take advantage of all our internship program has to offer. Our recruiting team will ensure you have a great internship before you arrive.
High Quality Housing
Don't worry about booking accomodations or signing leases. We arrange high-quality housing for you near your desintation's best attractions and sights.
On-ground activities
Participate in a fun iteneraty of events and activites. Your local on-ground support team will show you best that your desitnation has to offer.
On-ground support
Take the stress out of travel with 24/7 on-ground support. Our team of local team members will always be available, whether you get locked out or need a restaurant recommendation!
Housing
HOME AWAY FROM HOME
Enjoy your modern accommodations with your fellow CareerUp interns.
---
What to expect:
Housing for the duration of your Campus
Fully furnished
Kitchen access
24/7 Maintenance
Controlled Access
Cleaning Service
Wi-Fi
Epic community vibe
*Accomodation facilities may vary based on location
Highlights
UNIQUE DESTINATIONS
Make one of these two iconic cities your home for the summer and fnd out why they're on everybody's must-visit list
Incredible Food
New York is the City with the most restaurants in the world, so whether you're chomping down on a New York Style Bagel or grabbing a slice of pizza with work colleagues at lunch, the city is sure to satisfy any appetite with it's culinary variety.
Broadway
From its humble beginnings in the mid 1700s, Broadway has now become synonymous with theatre. Witnessing one of Broadway's award winning productions is a failsafe way to have a memorable night
World class Museums
With a never ending list of Museums to choose from, you're sure to find inspiration in New York. Spend your free time visiting the Metropolitan Museum of Art, MoMA, or the famed Guggenheim to catch of glimps of some of the world's most famous works of art.
Central Park
It's only fitting that one of the largest cities in the world contain one of the largest and most iconic urban parks. Home to scenic hills, meadows, playgrounds, and many well-known attractions, Central Park is a great place to spend a sunny weekend with friends.
Architectural Landmarks
There's nothing like witnessing the jaw dropping and ambitious scale of the city of New York's architecture for the first time. Behind every street corner you'll find historic and architecturally significant landmarks that will keep you peering up towards to sky all day.
Beaches
Believe it or not, Chicago's 26 miles of scenic lakefront contain more than two dozen free beaches! Whether you're looking to join a game of beach volleyball with friends or you want to unplug and read a book, the beach is the place to do it.
The music scene
Whether your jam is Hip Hop, House, Jazz, Blues or Rock and Roll, Chicago's musical roots in all genres run deep, and with an array of summer festivals including Lollapallooza, Music lovers are sure to leave Chicago with a few new favourite artists.
The Chicago Loop
The Loop is the heart of Chicago and is bursting with iconic Chicago attractions. Historic architecture, river cruises, Millennium Park, the Chicago Riverwalk and incredible dining all have their place in this small but rich area.
Architectural landmarks
The first skyscraper ever built was in Chicago, and the city hasn't stopped innovating since. With it's plethora of unique architectural styles, Chicago is a world-famous desitnation and home to some of the most influential designers and architects of the 20th century.
Sports franchises
it's hard not to get swept up in the sports euphoria when you're living in Chicago. Home to some of the world's most iconic and succesful sports franchises in the world, you're guaranteed to leave with a jersey, and if you're lucky a championship run.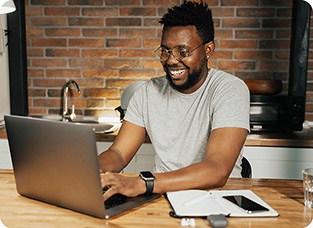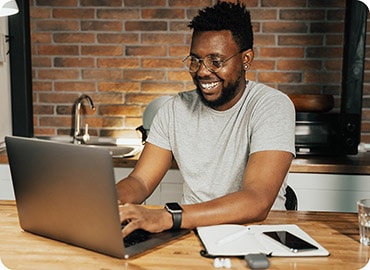 Secure an internship through CareerUp
Set yourself up for success by first locking down your internship with one of our corporate partners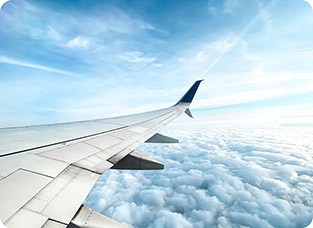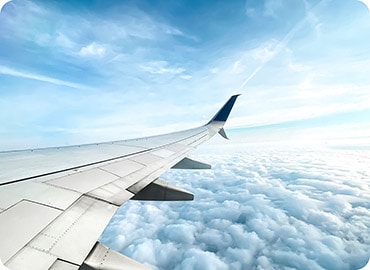 Join a Campus and pack your bags
Set yourself up for success by first locking down your internship with one of our corporate partners
PROGRAM DETAILS
CUSTOMIZE YOUR EXPERIENCE
SECURE YOUR SPOT
Submit your application today and get a decision in in less than a week.
"My coworkers were very friendly and welcoming. The Chief of Operations even wrote me a letter of recommendation!
I have been really impressed with the housing, location, convenience, and safety."
"It was smooth onboarding and my Data Science Intern at the Xaltius company was a successful and great experience.
If you want to an internship that can make an impact in your life, Career up is best."
"I was lucky enough to land an internship with one of the top companies on the planet, General Electric. This has opened incredible growth and employment opportunities, especially for those finishing their Bachelor's degree.
"I interned in Finance and worked closely with fast-growing startups going through the Ideaspace incubator. It was an awesome experience to help them with their financial models, pitch decks and challenging them on certain aspects of their businesses."
"Thanks to CareerUp I've had the best remote internship! The coaching was amazing and very helpful.
Would recommend 100%"
"Through CareerUp, I was able to land an internship at a VC in Manhattan, NY. Considering how difficult it is to land a VC internship and my zero prior experience in the industry, I would like to thank CareerUp for connecting me with my current internship."
Join Hundreds of Alumni from 200+ Universities