1-on-1 Coaching
A dedicated Career Coach to work with you to plan your next career move, optimize your professional profile, practice mock-interviews, and much more.
Personalized Learning
Access over 15,000 online courses and a personalized learning path which identifies your most important professional skills to learn.
24/7 Support
Our team of experts will always be by your side to assist with last-minute interview questions, resume adjustments, and advice!
WHY CAREERUP+
INVEST IN YOUR FUTURE
Your career jouney is too important not to have a guide. CareerUp has launched thousands of careers and we know the keys to your success.
---
$14K+
College graduates with relevant experience average a $14,000 higher starting salary
95%
95% of our candidates secure one of their top-5 internship positions
2X
Internship experience is 2x more important than your GPA, major, or the reputation of your school.
Talk to your coach when and where you need it:
SMS, email, phone
Career Coaching Modules:
Resume & Linkedin
Post Internships
Career Path
Interview Skills
Internships
Much more!
PERSONALIZED LEARNING PATHS
LEARN REAL-WORLD SKILLS
Learn the skills that matter most with our high-quality video classes. Our platform analyzes your current skills and career goals to determine a personalized learning path.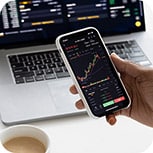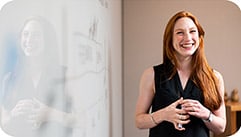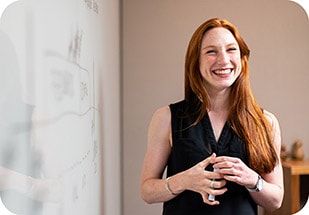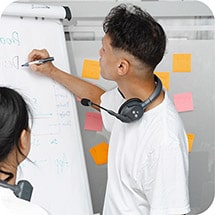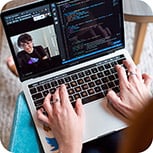 Financial Analysis
Graphic Design
AI
Excel
Digital Marketing
Business Analytics
Project Management
HTML/CSS
UI/UX Design
CAREERUP + MEMBERSHIP
READY TO GET STARTED?
$39.00 /month
7 days Free Trial
Unlimited text-based support

Five 1-on-1 coaching sessions per month

Resume & Linkedin Coaching

A personalized learning path

Access to 15,000 online courses

Interview Simulation & Coaching

Access to CareerUp career guides
Join Hundreds of Alumni from 200+ Universities
"The team at CareerUp was able to understand our sourcing needs and deliver quality candidates in less than two weeks. It has been far more efficient for us to outsource our recruitment efforts so we can focus on our core business objectives."
"Our partnership with CareerUp has saved us countless hours and headaches. In today's competitive labor market, a recruiter like CareerUp is invaluable. We have been able to accelerate recruiting while reducing costs."
"My coworkers were very friendly and welcoming. The Chief of Operations even wrote me a letter of recommendation!
I have been really impressed with the housing, location, convenience, and safety."
"It was smooth onboarding and my Data Science Intern at the Xaltius company was a successful and great experience.
If you want to an internship that can make an impact in your life, Career up is best."
"I was lucky enough to land an internship with one of the top companies on the planet, General Electric. This has opened incredible growth and employment opportunities, especially for those finishing their Bachelor's degree.
"I interned in Finance and worked closely with fast-growing startups going through the Ideaspace incubator. It was an awesome experience to help them with their financial models, pitch decks and challenging them on certain aspects of their businesses."
FREQUENTLY ASKED QUESTIONS
What is included in the membership?
The CareerUp+ subscription connects you with a dedicated career coach, a personalized learning path, and unlimited online learning content. After subscribing, you will be provided your learning path and be given access to over 15,000 online skills courses. You will have access to schedule up to five coaching sessions per month with your career coach and unlimited email based coaching support. 
How does the career coaching work?
CareerUp has helped thousands of candidates launch their career or transition to new career paths. Our career coaches have years of experience working with candidates to help them achieve their professional goals. You will be matched with a dedicated career coach who will meet with you over the phone, video conference, or chat to help you with all aspects of your career journey such as resume & LinkedIn review, interview preparation, mock interviews, career planning, and much more.
How does the learning path work?
CareerUp's learning path technology leverages data analysis of over 700 million LinkedIn profiles to identify the most important skills for each career path. Your personal learning path determines which skills will be most valuable for you to learn based on your current skills and career goals.
How does the online learning work?
CareerUp+ users will gain access to an online catalog of video course content taught by industry experts. You will have unlimited access to the content to learn new skills and explore new fields.
What is the 7-day free trial?
You can try CareerUp+ for seven days for free. After the 7-day free trial, you will be billed $39 per month.
How do I log in my CareerUp App?
Click here to log in your CareerUp App.
Please use the same email for payment and logging in.
I have a question not answered here.
Click here to contact us.  We will be happy to help!
START YOUR FREE TRIAL TODAY!