It turns out having 2 degrees and zero experience isn't enough to land an entry-level job. Months after I had graduated, I was getting nowhere with jobs. Depression and anxiety had set in and I felt like I had wasted my time in school. School is supposed to help, not be a dead end. Sacrificing my free time and committing myself to an unpaid internship was the best decision I ever made.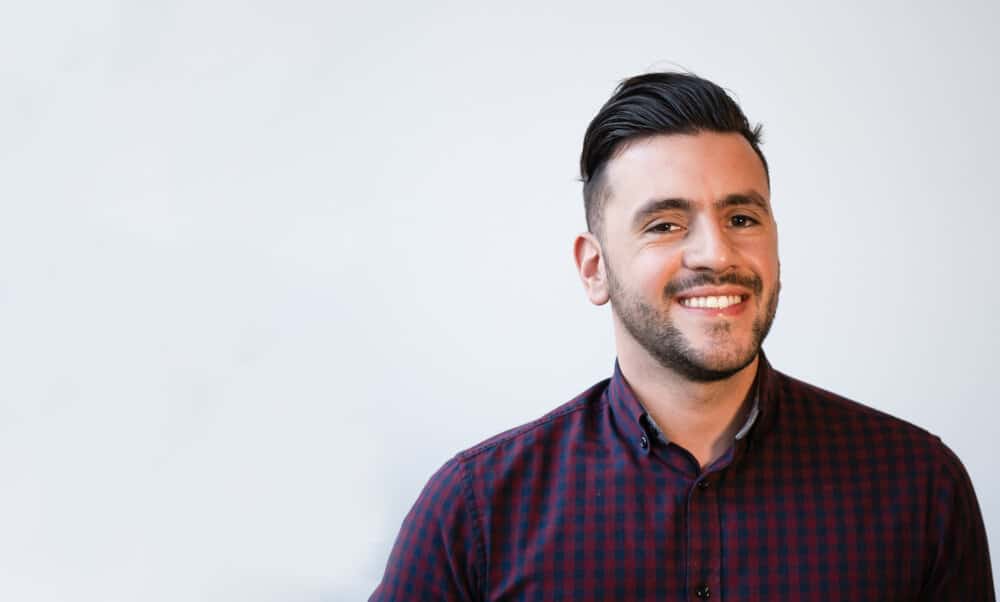 Here's my story
The big day had finally come. I got dressed up in my best suit, put on the gown and prepared to walk across a stage to retrieve a piece of paper that was 4 years in the making. My turn finally came. I didn't trip and even ended up hugging my teacher on stage. At that moment, I was happy. All those sleepless nights and Starbucks baristas fueled this moment I had waited my entire life for. After the inevitable parties, my family threw for me a question suddenly dawned on me that hadn't crossed my mind before…"Now what?"
The following day I began applying for every single job on Indeed and LinkedIn that I could find. Some days I would be in front of my computer for 8 hours just applying for jobs and losing all concept of time. As I was applying for jobs my excitement grew at a rapid rate. I figured I would have a few interviews in the coming weeks and the hardest decision I would have to make is which job to accept. My perception of reality, which has been shaped by movies and TV shows, couldn't have one more wrong. 4 months had suddenly passed since I graduated and after sending out close to 800 applications, I had gotten a total of 5 phone calls, which all lead nowhere.
A devastating cocktail featuring frustration and anxiety suddenly became my best friends. Everywhere I went, I felt embarrassed and ashamed to not land a job, despite completing both a bachelor's and a master's degree. Questions like "what am I doing wrong" and "what now" became scarred into my brain. It leads to a lot of sleepless nights and illnesses caused by being under extreme stress. I was experiencing stomach aches, constant headaches, panic attacks, basically, you name it, I had experienced it at least once. I was spiraling, I didn't know what to do…
The internship
During my endless scrolling, I began to start noticing the word internship a lot more than I did before. Since full-time jobs weren't working out for me, I decided to spend my time applying for internships locally and abroad. I was at the point where even the faintest form of acceptance would really help me feel better. I noticed that I was getting more callbacks for phone interviews. They weren't coming in at a rapid rate, but I was slowly gaining confidence in my interview skills. After landing 16 different interviews, I eventually landed myself an unpaid internship at a local media company, which was good because I was a public relations and communications major. Since the internship was unpaid, I decided to keep my current job and focus on working days and nights so that I could simultaneously make ends meet, while gaining valuable work experience I hoped would help me.
"More companies offered to not only interview me but call me back for a second and even a third interview!"
From the months of August to November, I lent countless hours to my unpaid internship, making sure I did my very best, knowing that all the work I was doing would help me land my first job related to what I had studied in school. After the internship was over, I was back at it. With an updated resume and a new set of skills, I continued my endless pursuit of a job. I am happy to say that the results were different this time. More companies offered to not only interview me but call me back for second and even third interviews! I was so close, I could feel it. I continued giving it my all and right when December 1 st hit, I had received an offer from a company I interviewed at 3 times! This quickly turned into one of the happiest days of my life.

A new confidence
Saying this was all easy would be a huge lie. Landing that internship and doing work that I was actually excited about was exactly what I needed to help me find a way of making my paid entry-level job dreams come true. After completing the internship, I was able to properly demonstrate my newly acquired skills for the jobs I desired most. Those new skills, along with new confidence I acquired after completing my internship helped me land second and even third interviews. I even found myself choosing between 2 companies who had offered me jobs. After actually deciding between 2 excellent starter jobs, I told everyone that mattered and felt the unexplainable satisfaction that hard work really does pay off!