We get it, interning abroad is costly. Spending up to 3 months working abroad requires planning, funding, and your time. Yet, internships have become the new norm and you have likely noticed. Employers are looking for the unique thing that sets one candidate apart from hundreds and it's not a slightly higher GPA.
Whether you are hunting for a full time job or applying for an internship, employers want you to have some experience; However, you need to get hired first to have that experience: A cruel cycle. Young professionals like you are sending out resume after resume, looking for something to stick. The competition for paid internships is now as fierce as the last battle in Game of Thrones. So, unless you have a dragon- or a seriously jaw-dropping resume- you may need to tackle this a bit differently.
Enter, Interning abroad.
We aren't saying unpaid positions are any easier to get- particularly in more well-known companies- but the fact that they are unpaid actually gives you more options. No tax complications and a company that can test out your skills without any risk means more companies seeing the benefit for them and a lot of opportunities for you!
We already know your next question: Why go abroad for this?
Our answer: How about 9 reasons, because we want you to know that this is really an investment in your future, not an expensive vacation.
1. Give yourself a skill few others have.
Did you know that 80% of executives say that having internationally cultured staff would help their organization operate more efficiently? There is only one way to get that kind of awareness: working outside of your country, in a totally new environment, amongst a wide demographic of personalities and backgrounds. Listening and communication skills, cultural sensitivity, and open-mindedness are all skills that you can cultivate abroad.
2. Stop treating yourself like a student.
There is something about being away from the familiar environment of our home and school that changes a "student" mentality into a professional one. The expectations placed on you at work and the autonomy you have within your job and daily life foster a maturity many don't come into until after graduation- or later. When you stop treating yourself like a student, you embolden yourself to make decisions with confidence… and that brings us to our next point.
3. Confidence for when it matters most. 
In paid internships, sometimes there is a feeling that everything needs to be perfect because hey, you are getting paid for this! In an unpaid setting, the company knows that first and foremost, you are there to learn. Consequently, you feel there is more space for you to take risks, try new things, and discover what you are good at or what needs some attention. The freedom in this setting will open you up to absorb more, since the fear of making a mistake is not governing your every move. When it is time to go back home and enter the work world, you will have a lot more confidence in your abilities and the unique contributions you can make to your team.
4. Live and learn.
They say to travel and see the world while we're young- build up life experience and cultural awareness. Yet, no one really gives you advice on how to do that without sacrificing time put towards advancing a career. Establishing a career is ingrained in us all as a priority from childhood: Preschool, Grade School, University, then the next 40 years in the work world and before you know it, life has passed you by. It seems the only choice is to multitask! Interning abroad means your days are focused on work, but the evenings and weekends are all about blossoming the worldliness we know you want and need.
5. You want to work internationally.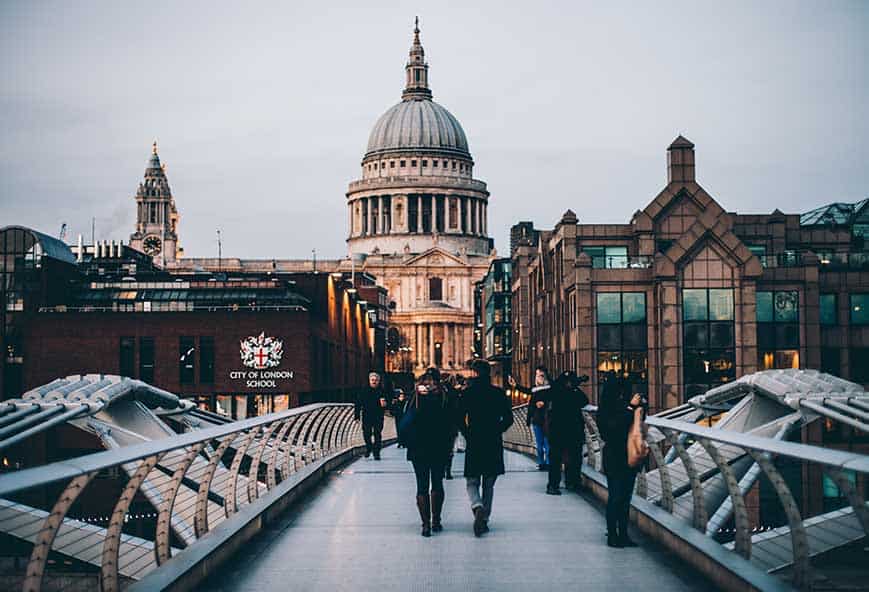 If experience is a prerequisite for local jobs, then international experience is undoubtedly a requirement for an international career. Don't put yourself in a situation where, upon graduating, you have only studied other countries. There is a huge difference between having textbook knowledge and having street smarts; Any role where you are asked to interact with businesses or clients from around the world is going to demand some cultural sensitivity and global awareness. That is just simply not something you can become fluent in by reading about it.
6. It really is about who you know. 
This is an important point for all of those future globetrotters, but also for those who are looking to make a career for themselves near home. Building a network of professionals begins at home base, with your direct boss. Employers can provide letters of reference for you, recommend you for other projects, and connect you with partner companies. The company you are working for is likely partnered with other companies in the country and possibly around the world. As you build relationships and put forward consistent, high quality work, you are making a name for yourself not only with your host company, but with all of their connections. On the other hand, if you're not necessarily looking for an international career, you can still leave the experience with a strong letter of reference and an internship that is likely going to start a memorable conversation in your next interview.
7. Keep the conversation going.
Interviews have adapted from the classic call and response format to flow more like a conversation. In fact, SmartRecruiter's CEO and Founder Jerome Ternynck believes that having a job conversation is one of the most successful hiring strategies. Companies are interested in knowing the "you" behind the qualifications: they saw your credentials before calling you into the room,  and although you will likely be able to elaborate on them, the purpose of these conversations is usually to confirm that you are a good fit for the company. No, the fact that you did an internship in London will not automatically make you right for every company culture, but it does open up a unique conversation. Your goal is to find a way to connect with the people across the table and an internship abroad is the golden nugget that is going open a dialogue unlike any other applicant's.
8. Work on those language skills.
Having another language is a skill that takes time and is difficult to solidify when you are not submerged in the environment where it is spoken consistently. If you have studied a language in school and want to go from competent to fluent, this is the way to do it.; Getting that "Work proficiency" qualification advertised on your Linkedin profile and resume is a huge achievement that employers are sure to value. Not to mention, those who know more than one language are likely to make more on average.
9. The fact that you went says a lot. 
International work experience shows that you are ambitious and not afraid of the unknown. In a rapidly changing and advancing world, this is one of the most valued skills you can have! Anyone who looks over your resume will recognize a number of qualities: you are the type to do what it takes to succeed, you actively choose to throw yourself into new scenarios in order to grow and better yourself,  and you are creative problem solver. We'd hire you.
Have we sufficiently convinced you?
If you see the value in going abroad for work experience, we encourage you to apply! CareerUp is 100% transparent about what your experience and internship will entail. In fact, we even show you all of the positions you qualify for before you place a deposit, just to make sure you are comfortable and excited about what you are getting into.
So, what are you waiting for?